Ask for quotation
COOKIES and PERSONAL DATA - our web site may use some of cookies files. By using our website, you agree to let us use cookies, with accordance to your browser's settings. See also our pesonal data protection policy.
PALMER BOWLUS MEASURING FLUME
Flow rate measurement with Palmer-Bowlus ZPB flume and FLOWBOX flow meter
.......................
SUBJECT OF THE OFFER
The subject of our offer is a Palmer Bowlus flume intended for measuring momentary and total flow of the liquid in gravitational channels, with the use of an ultrasonic FLOWBOX flow meter. Upon request, it's also possible to carry out pre-investment technical consulting, as well as subsequent installation, launching* and protocol-based delivery of flow meter for the use. We also sell individual elements of the measuring set manufactured by us (e.g. only Palmer-Bowlus flume or only flow meter FLOWBOX).
Download
Palmer-Bowlus flume data sheet
FLOWBOX flow meter data sheet
FLOWBOX flow meter manual
Declarations of conformity
MEASURING SET DESIGN
ASSUMPTIONS
The liquid flow rate measurement with Palmer-Bowlus flume and water rise method in circular channels is based on the actual liquid level measured by the ultrasonic sensor (radar sensor, optional) at the hydraulic structure converted into the value of flow ratio by the measuring transmitter.
The basic condition to apply the method is to provide, undisturbed and laminar flow in a measuring flume and free outflow of liquid from the measuring flume.
Palmer - Bowlus flume, in accordance with ISO 4359:1983 "Liquid flow measurement in open channels. Rectangular, trapezoidal and U-shaped flumes" is one of the metering flumes intended for flow measurement in ducts with gravity flow. It is recommended for circular channels with gravity flow and unpressurized lines. The flume provides a close relation between liquid level and flow rate in a duct or a pipeline.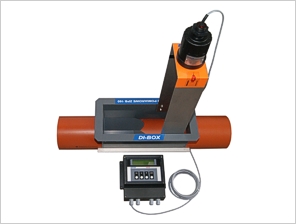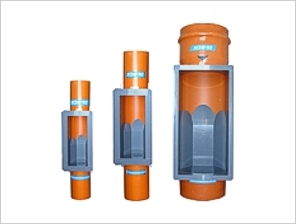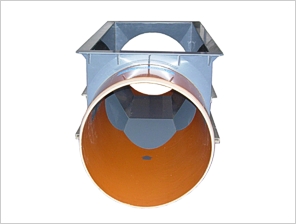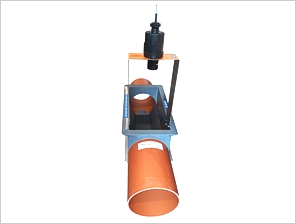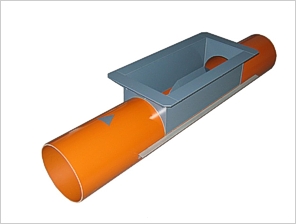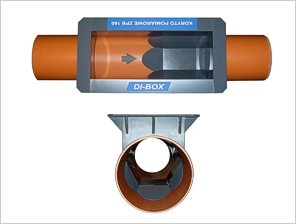 FEATURES:
Optimum measuring accuracy of the flow rate
Standard flume dimensions
Easy installation in circular channels or pipelines
Easy flume installation
THE FAMILY OF PALMER-BOWLUS FLUMES

We also offer Palmer-Bowlus flumes in specialised versions dedicated to various applications.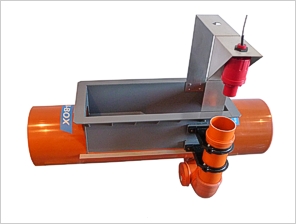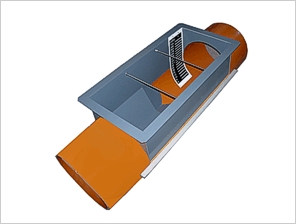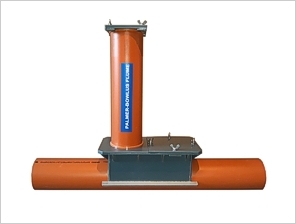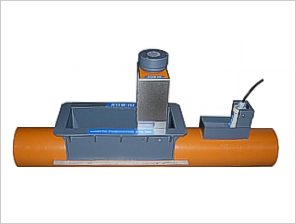 Inter alia we recommend Palmer-Bowlus flumes:
with SIDE MEASURING STACK for measurement of foamy liquid flow,
with VERNIER for visual determination of current flow rate in the pipeline, without electronic measuring instruments,
in HERMETIC version (antiodor),
with additional measurement (dissolved oxygen, pH value, ORP, conductivity) of a liquid (with FLOWBOXplus flow meter).
Exemplary Palmer-Bowlus flumes manufactured by DI-BOX------------