Ask for quotation
COOKIES and PERSONAL DATA - our web site may use some of cookies files. By using our website, you agree to let us use cookies, with accordance to your browser's settings. See also our pesonal data protection policy.
ELECTROMAGNETIC FLOW METER
Flow rate measurement with electromagnetic flow meter
.......................
INTENDED USE
Electromagnetic flow meters are intended for liquid flow rate measurements in closed pressured channels. The flow meters measure flow rate of conductive liquids, with and without impurities, aggressive or inert as well as conductive mixtures and pulps. Electrical conductivity of the medium for standard version shall exceed 5 mS/cm. The flow meters do not reduce pressure and do not have any mechanical parts. Electromagnetic flow meters measure volumetric flow of liquids with solid impurities.
Related subject: Ultrasonic FLOWBOX flow meter intended for gravitational conditions.
Exemplary instalations of electromagnetic flow meters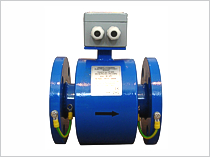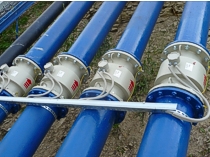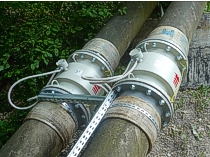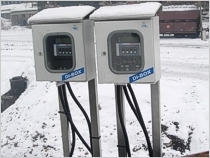 FLOW RANGES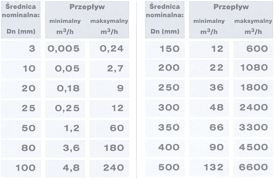 APPLICATION
Full section flow - Flow meter sensor installation method shall provide flow in the full section of a line. The sensor is usually installed in the ascending line or the lower section of line elbow (water trap).
Liquid flow rate - Electromagnetic flow meters in standard version measure liquid flow rate at 0.1 m/s to 10 m/s linear velocity.
Liquid conductivity - The liquid flowing through the flow meter sensor shall have an electrical conductivity > 5 mS/cm (special version: electrical conductivity > 0.35 mS/cm).
SENSOR INSTALLATION METHOD - pipelines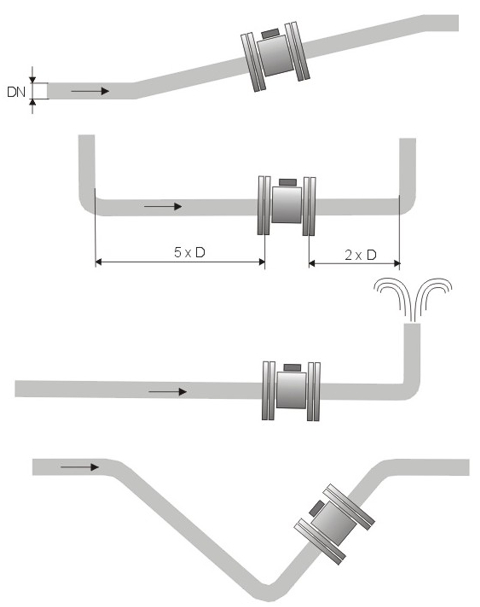 GENERAL SPECIFICATIONS
a) Transmitter
Housing type: wall or board mounted
Supply: ~230 V, 50 Hz
Outputs: current 0/4...20mA, relay 2 x 2A/25V DC
Special version: RS-485 output, printer compatible (RS232C)
Verification for metering purposes - Central Office of Measures
Ambient temperature: -5...50°C
b) Sensor
Sensor diameter: 3 mm to 2000 mm
Measuring range: 0...10 m/s
Measuring accuracy:
- 0.1...0.5 m/s ±1% of the actual flow rate
- 0,5...10m/s ± 0,5% of the actual flow rate
Ambient temperature: -30...60°C
Protection rating: IP65
Available connections: bolted, clamping, compression or flange
Max. pressure: do 4MPa
CONTENTS
The set includes:
Microprocessor trasmitter
Sensor
Cable, sensor to transmitter (standard length = 10 meters)
On request: verification certificate