Zapytanie ofertowe
COOKIES and PERSONAL DATA - our web site may use some of cookies files. By using our website, you agree to let us use cookies, with accordance to your browser's settings. See also our pesonal data protection policy.
FLOW RATE MEASUREMENTS. FLOW METERS
Ultrasonic flow meters, electromagnetic flow meters
.......................
The subject of our offer is the delivery, assembly and start-up of the flow meter(s) for liquid volume measurements. Depending on Client requirements, the measurement can be carried out in gravitational or pressure channels with ultrasonic, electromagnetic or doppler sensors.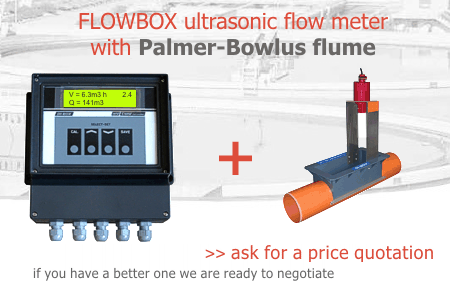 In our offer you may find comprehensive solutions (apart from a delivery, an assembly, launching and further supervision is possible) for different flow condiotions. Our long experience and hundreds implemented applications are indubitable asset of our company. We kindly invite to a further cooperation.
********* gravitational conditions
FLOWBOX ultrasonic flow meter
FLOWBOX ultrasonic flow meter is intended for measuring flow of the liquid in gravitational channels, with the use of measuring flume or measuring weir, basing on ISO standard or UNIKLAR-77 cataloque. It's one of the most effective and proven methods of flow measurement is the open channel measurement based on water rise methods. Due to high accuracy, easy installation and low costs, the method enjoys ever growing popularity. See more about ultrasonic flow meter FLOWBOX.
Measurement of the liquid flow with FLOWBOX flow meter is carried out based on the rising element: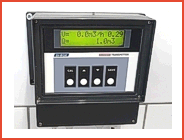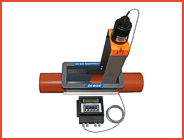 ********* pressure conditions
Electromagnetic flow meter
Electromagnetic flow meters are intended for liquid flow rate measurements in closed channels. The flow meters measure flow rate of conductive liquids, with and without impurities, aggressive or inert as well as conductive mixtures and pulps. Electrical conductivity of the medium for standard version shall exceed 5 mS/cm. The flow meters do not reduce pressure and do not have any mechanical parts. Electromagnetic flow meters measure volumetric flow of liquids with solid impurities. See more about electromagnetic flow meter.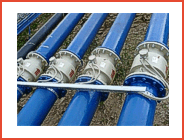 ********* links
HELPFUL LINKS